Bib Numbers, Orienteering Maps, Diplomas
Our passion is sports. We are experienced orienteers, runners, cyclists, and skiers, so we know what is necessary to be successful in various sporting events. It is very important to choose the appropriate print material so that it will not interfere with running, or lose its qualities in unfavorable weather conditions during the race.



Orienteering maps, layout design, printing

Digitally printed high quality maps for orienteering.
Prices for map printing:
| | | | | |
| --- | --- | --- | --- | --- |
| Quantity | Price €/pcs. 1-200 | Price €/pcs. 201-500 | Price €/pcs. 501-1000 | Price €/pcs. 1001 and more |
| A5 | 0,36 | 0,28 | 0,21 | 0,17 |
| A4 | 0,47 | 0,41 | 0,35 | 0,31 |
| A3 | 0,64 | 0,57 | 0,50 | 0,45 |
The choice of paper for maps:
G-print 130 g/m2 (for maps of summer orienteering)
Other types of paper available as well as water proof paper.
Ask about a map you are interested in – we will produce any size and quantity of orienteering maps.
We have 12 years of experience in printing orienteering maps..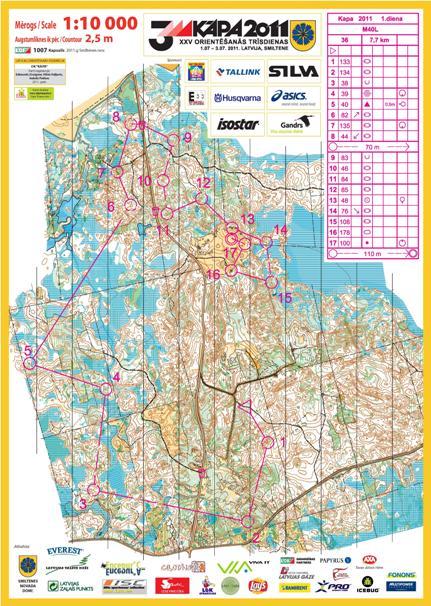 Race bibs printing
Custom printed bib numbers or race bibs for various sporting events - marathons, road races, skiing, bicycle races events. We print them on various materials - durable, non-tearable, water resistant, soft - ideal for outdoor activities.
Pricing for bib numbers with one sided full color print:
Type of material A5 (up to 148x210mm)

Price €/pcs.

1-200

Price €/pcs.

201-500

Price €/pcs

501-1000

Price €/pcs

1001 and more

TyvexFabric 120g (watter resistant, tearproof, plain recycable paper)

0,45
0,35
0,30
0,25
Pretex 110g (watter resistant)
0,30
0,25
0,20
0,16
PremiumOne Polysterpaper 155g (watter resistant, tearproof)
0,56
0,45
0,39
0,35

PremiumOne Polysterpaper 255g (watter resistant, tearproof)

0,58
0,47
0,41
0,37

Poliafoam (1mm thick and applied with imprinted lable).

Suitable for MTB races.

0,70
0,65
0,55
0,40
* Price includes variable data printing (number and/or name).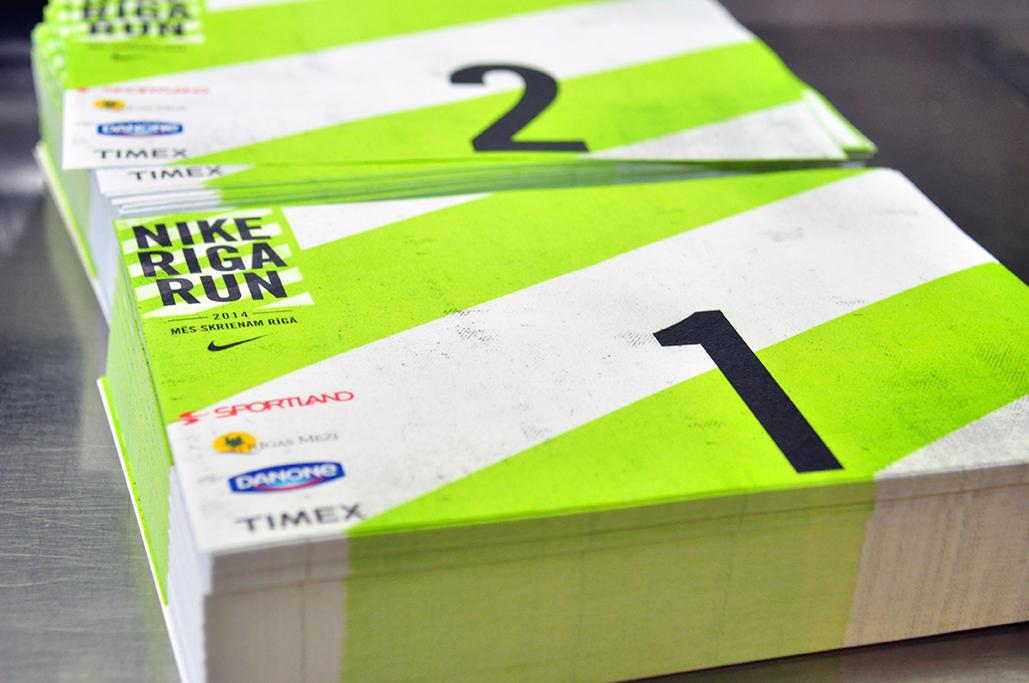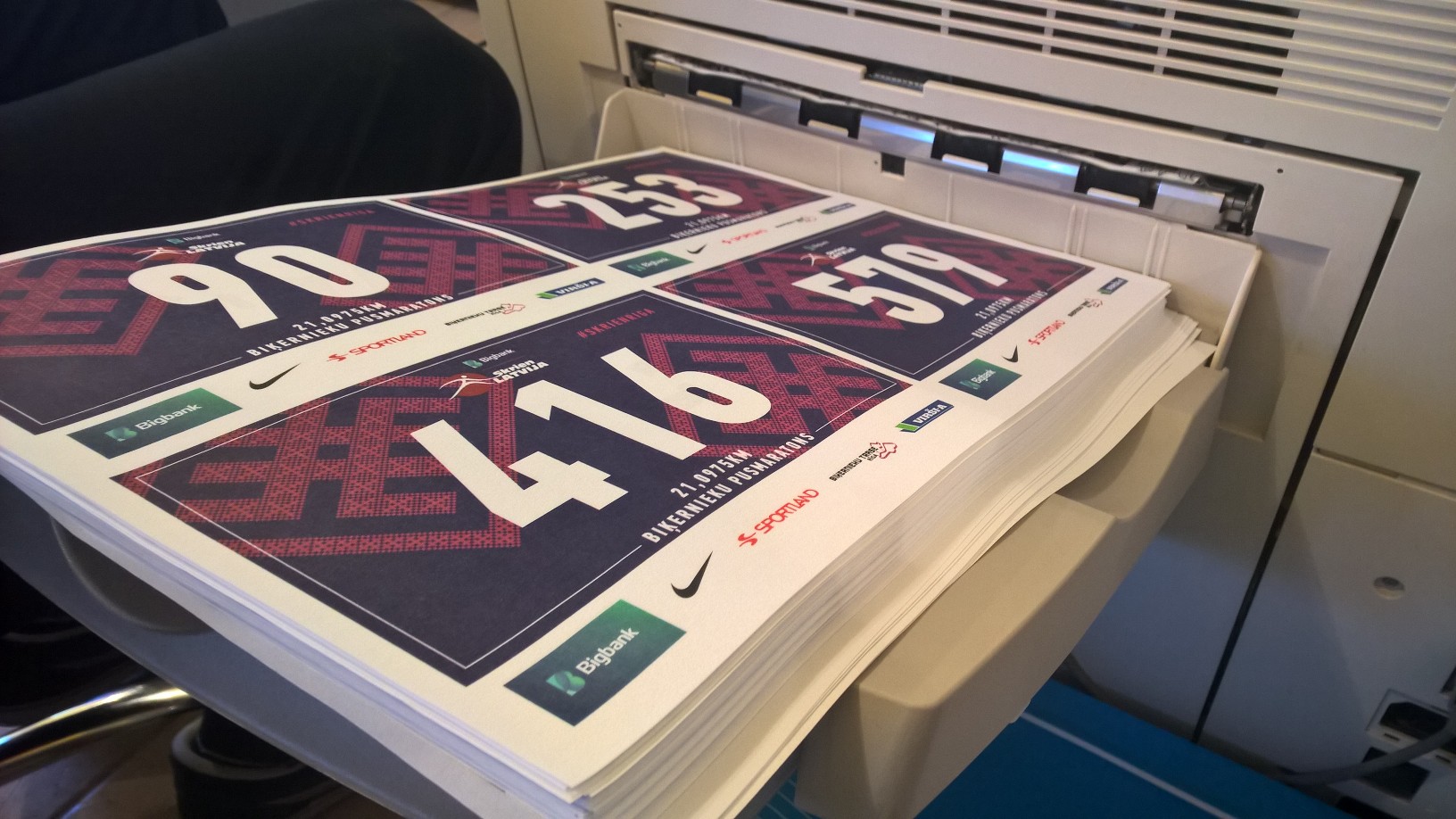 Diploma print

A4 (210x297mm) 200g ofset paper.
| | |
| --- | --- |
| Quantity | Price € |
| 25 | 21,40 |
| 50 | 26,62 |
| 100 | 43,74 |
| 200 | 74,35 |
*All prices are given in EUR without VAT.
Zemākā cena par labāko kvalitāti! Ātrs temps + strādā 24/7 :) Iesaku!
Šarlote Abiļēviča
Digital mouse LTD company provide excellent service for map printing during ESOC, WJSOC, WMSOC. Design of the maps and their quality were very good.And service was possible 24 hours at event place. It was great to work with representative of the company Edgars Sparans, who was very helpful and cooperative.
Tatiana Kalenderoglu
IOF Senior Event Adviser
SIA "Digitālā Pele" speciālisti ir atsaucīgi un vienmēr sniedz konsultācijas mūs interesējošos jautājumos. Uzņēmuma darbinieki ir pretim nākoši, ar vēlmi meklēt risinājumus nestandarta situācijās. Līdzšinējās sadarbības periodā SIA "Digitālā Pele" sevi ir pierādījusi kā drošu partneri, kas veic uzticētos darbus augstā kvalitātē un norunātajos termiņos.
Fazer Latvija
Darbinieki - atsaucīgi, radoši, pozitīvi. Sniedza palīdzigu roku pēdēja brīdī un visu paspēja laikus kā arī augstākajā kvalitātē. PALDIES!
TC Grupa
Vienmēr izmantojam Jūsu pakalpojumus, kad tas nepieciešams, - ātri, ērti un vienkārši. Ir izveidojusies laba komunikācija. Paldies!
DāvanuServiss.lv
Pateicamies par sadarbību! Esam ļoti priecīgi par gala rezultātu. Paldies Jūsu kolēģim Edgaram Sparānam un grafiskajai dizainerei, maketētājai Santai Timinskai par pacietību un sapratni!
Iluta Mežule Balvu novada pašvaldības Sabiedrisko attiecību speciāliste
I have order some full print t-shirt and the printing quality is just stunning, incredibly sharp and high resolution!
Riccardo Capuzzo
Strādājām kopā pie liela starptautiska auto pasākuma sagatavošanas. Sarežģītos apstākļos, kur drukātajiem materiāliem (baneriem, bukletiem, karogiem u.c.) ir kritiska nozīme, Digitālā Peles spēja rīkoties neticamā ātrumā, ar lielu precizitāti un piedāvāt labākos risinājumus situācijās, kurās pašam vēl nav skaidrs, kas ir vajadzīgs, atrisina daudzas problēmas. Lai arī darbojamies Rīgā un Pele strādā Ogrē, turpmāk vienmēr izvēlēsimies Digitālā Pele pakalpojumus, rīkojot lielus un mazus pasākumus un varu ieteikt citiem darīt to pašu. Personīga pateicība Edgaram Sparānam par elastību un Kristapam Kaimiņam par ātrumu.
LEAD. Korporatīvā komunikācija
Gribu teikt lielu paldies par foršo, draudzīgo attieksmi, individualitāti un darba kvalitāti!
Ecotex
Mūsu uzņēmums saka Paldies! Paldies par rūpīgo, ātro un kvalitatīvo darbu, bet galveno kārt paldies par radošumu, izpalīdzību un sapratni! Patiess prieks, ka Jūs nekad nesakat : "Nē, mēs nevaram", bet gan - "Varam piedāvāt šādu variantu!".
SIA Liellopu izsoļu nams
Digital Mouse Ltd is very easy to work with and they also give fast answer in emails and on skype when I need support or price for a new project. Printing is done with best quality and delivery time have never been a problem, even if the company is placed on the other side of Östersjön. I´m very happy to co-operate with Digitalmouse and will for sure print more works at their company in the future.
Andreas Davidsson
Adshape AB, Sweden, O-Ringen / Svenska Orienteringsförbundet
Paldies par izcilu servisu
Tavex
I´m swedish editor and also responsible for publisher of O-boken, a swedish annual yerabook about orienteering all over the world. We hade cooperate with Digitala Mouse ltd since printing of O-boken 2009 in Latvia and is very satisfied with almost everthing in our contacts. The printing of O-boken includes almost all types of graphic formats. And we think Digitala Mouse is one of the best map-printers in the world and that they can handle all types of printing. The printquality in the last O-boken 2014 is very close to perfect. Johnny Fransson, Ärla 13/1-2015
O-boken
Digital Mouse Ltd has repeatedly proven through constant cooperation with us that it can find the most suitable service, convenient in terms of execution, which takes the overall best approach – even in non-standard situations. Digital Mouse LTd delivers high quality at a reasonable price and is a strong competitor in its field.
Laima Jekšiņa, Zaļā Josta Ltd, Marketing director
Lielisks uzņēmums, radošs ar profesionālu kolektīvu, laicīgām atbildēm! Patīk ka vienmēr tiek atrasts risinājums problēmām, nodrošinot pasūtījumus ar augstu kvalitāti!
SIA "Vides reklāmas risinājumi"
Ļoti ātrs un kvalitatīvs darbs. Darba izpilde vienas dienas laikā. Atsaucīgi darbinieki. Prieks bija sadarboties. Liels Jums Paldies!!!!
G. Miežis Ārsts